Joining UPW gives you access to great discounts on services, clothes, and fun activities. These deals are negotiated by the union to ensure high-quality goods and services at a good price.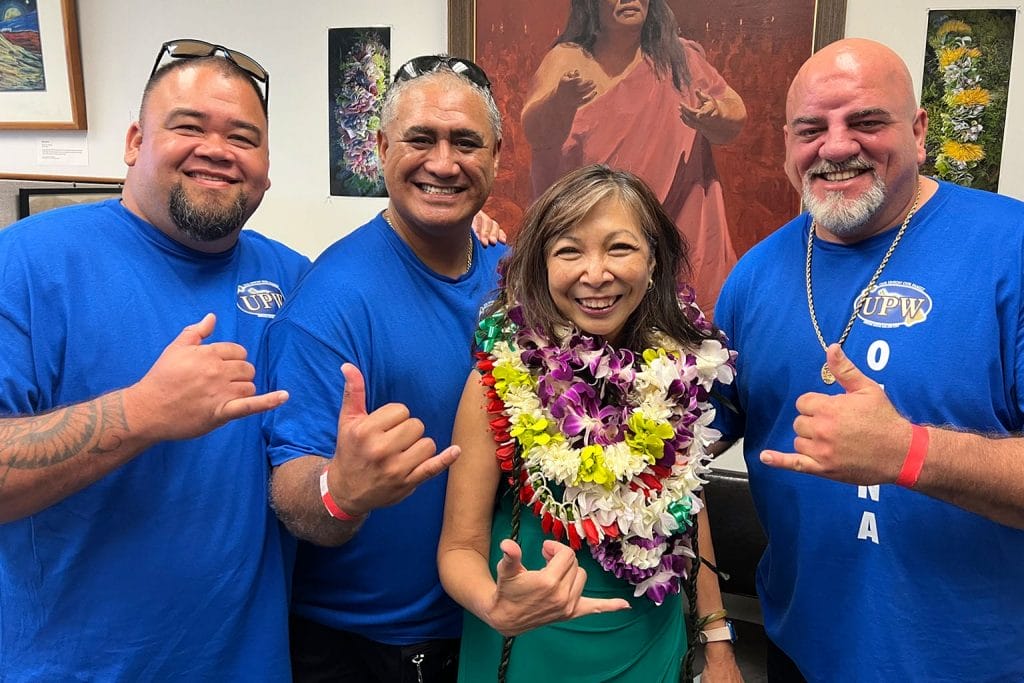 These local businesses support unions and offer special discounts and benefits to UPW members.
We partner with various businesses to bring members discounts on products and services.
Employer Benefit Questions
With over 13,000 members in both the Public and Private Sector, benefit packages differ from one Employer to the next. Let us point you in the right direction.
STILL HAVING TROUBLE FINDING WHAT YOU ARE LOOKING FOR? Contact your Employer and ask to speak with someone in the personnel or human resources department.

Links to more information, as well as, contact information is provided below. At this time, not all Private Sector Employers have online information on Benefits. Contact your Employer at the number provided and ask to speak with someone in the PERSONNEL or HUMAN RESOURCES DEPARTMENT.
Avalon Care Center 847-4834
Child & Family Services 681-1597
DSI, Renal  (615) 467-0144
Hale Makua  871-9250
Hawaii Island United Way
Kahuku Medical Center 293-6200 (X370)
Kuakini Geriatric  547-9148
Kuakini Medical Center 547-9148
Lunalilo Home (Contact Altres) 591-4900
Maui United Way 224-8787 (X25)
Molokai General Hospital 553-3120
Rehabilitation Hospital of the Pacific 544-3334 or hr@rehabhospital.org
Aloha United Way 543-3321
Kapiolani Medical Center for Women & Children 535-7571
Wahiawa General Hospital 621-4333