We are stronger together.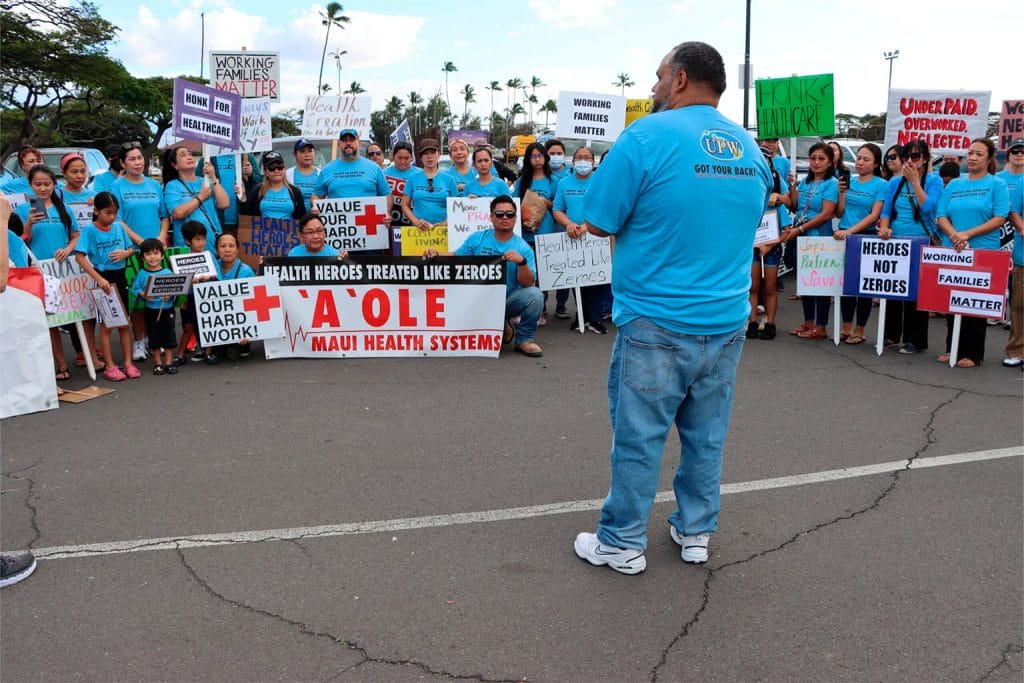 Collective Bargaining Agreements
Agreements negotiated between your union and employer.
Contract Violation Form
Use this form to report a contract violation.
Constitution and Bylaws
Working together to achieve common goals.
Weingarten Rights
Know your rights.
Membership Benefits
Explore your benefits.
Government Affairs
Our work in politics.
Frequently Asked Questions
Didn't find what you needed? Explore our FAQ to see frequently asked questions.
Strength in numbers
The work of UPW members is physically demanding. We work toward securing added benefits for our members. We partner with various businesses to bring members discounts on products and services.